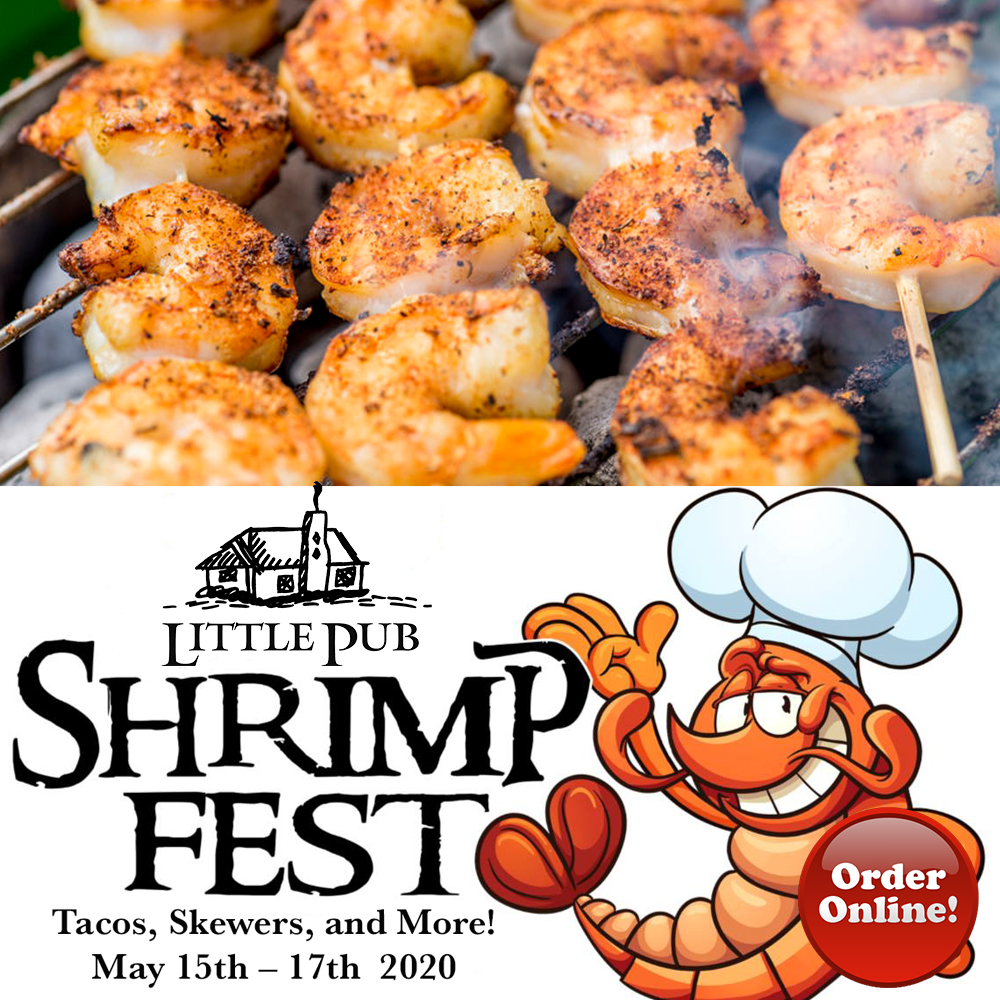 How many ways can we make shrimp? Join us for ShrimpFest™ and find out. Shrimp Po Boy's, Shrimp Skewers, Shrimp Tacos, ….
….and according to Benjamin Buford "Bubba" Blue
"Anyway, like I was sayin', shrimp is the fruit of the sea. You can barbecue it, boil it, broil it, bake it, saute it. There's uh, shrimp-kabobs, shrimp creole, shrimp gumbo. Pan fried, deep fried, stir-fried. There's pineapple shrimp, lemon shrimp, coconut shrimp, pepper shrimp, shrimp soup, shrimp stew, shrimp salad, shrimp and potatoes, shrimp burger, shrimp sandwich. That- that's about it." Benjamin Buford "Bubba" Blue
ShrimpFest™ at Little Pub
Bermuda Beach BBQ Shrimp Skewers
Caribbean Jerk Spiced Grilled Shrimp skewers over a bed of cilantro lime rice topped with a sweet & spicy pineapple salsa
Creole Shrimp Tacos
creole grilled shrimp, pineapple pico de gallo, guacamole, and a crunchy shredded cabbage-cilantro-scallion dry slaw in soft flour tortillas topped with a drizzle of chipotle aioli
Dressed Shrimp Po Boy
Deep Fried shrimp on a grinder dressed with iceberg lettuce, sliced tomatoes, pickles, and N'awlins remoulade.
S.O.S. (Shrimps On Salad)
Lemon herb grilled shrimp, peppers, and onions over a salad of chopped lettuce, crumbled feta, kalamata olives and grape tomatoes tossed in tzatziki dressing