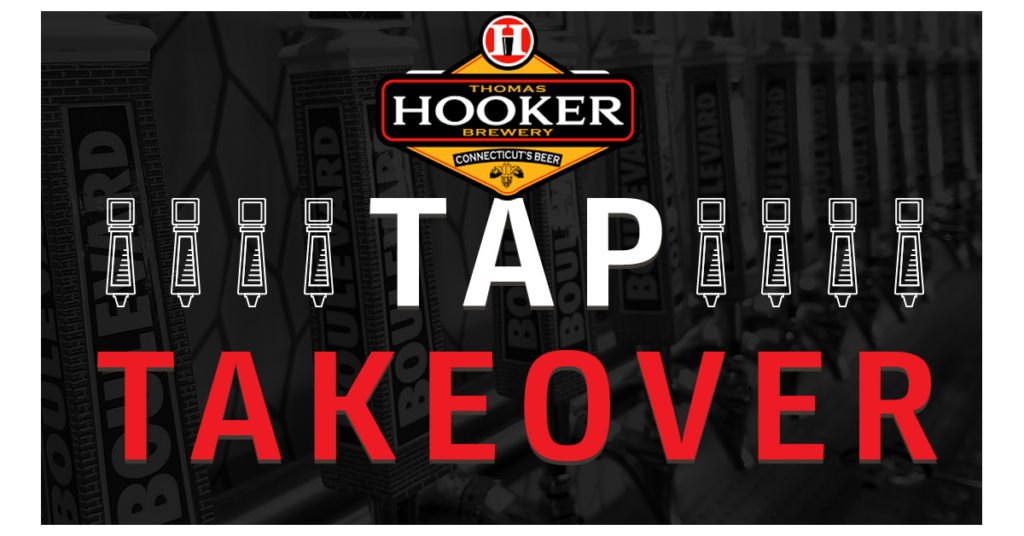 Thomas Hooker Tap Takeover
Get your growlers ready for a Thomas Hooker tap Takeover This Weekend At Little Pub Stratford
#NoFilter – NEIPA – 7%
Abundant quantities of Mosaic and Citra Hops make this unfiltered IPA explode with a tropical fruit juice aroma. Heavy on the aromatics but light on the bitterness, this brew is a true New England IPA
Super Duper Double Citra – DIPA – 8%
Drinking this brew is anything but a physical challenge! A mind boggling level of Citra Hops provides a perfect balance for a silky smooth body and a crisp finish. We double dare you to not enjoy this brew!
Sizzling Hippie – NEIPA – 6.4% NEW
Like a waking dream, Nelson Sauvin and Citra hops unite in this IPA for bold, fruit forward flavors of white grape and citrus. This hazy, juicy gem is sure to leave you feeling far out, man.
Blonde Ale – 4.5%
Smooth Flavor with a subtle malt sweetness accented with the delicate aroma of Czech Hops. This brilliant gold ale is a mellow but flavorful brew.
Watermelon Ale – 4.5%
This crisp and tasty ale has a hint of watermelon essence resulting in a refreshing, thirst quenching brew.
Premier Lager – 5%
Brewed with White Wheat Malts and Mandarina Bavaria Hops, Premier Lager is a traditional crisp, clean lager