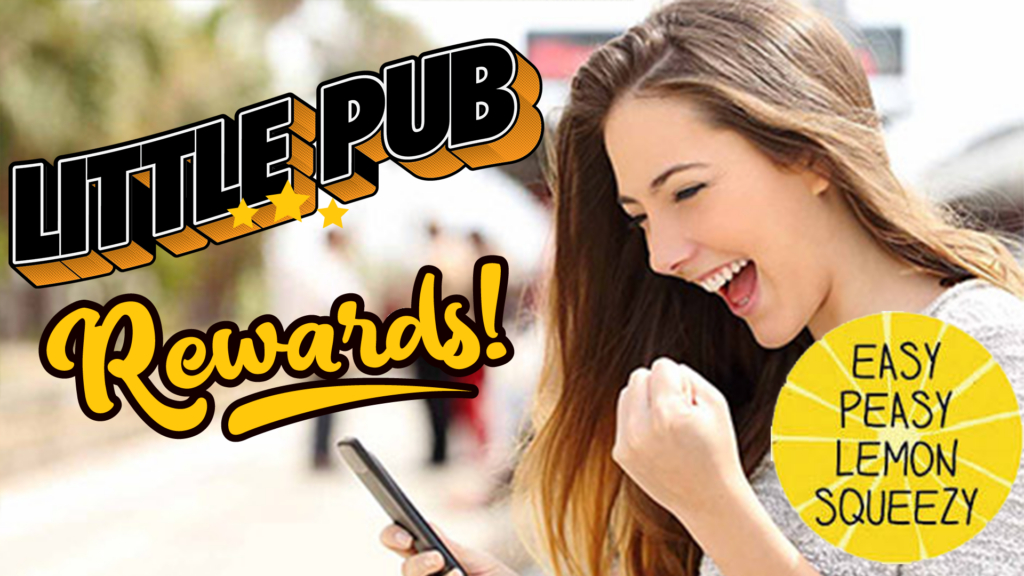 Want to earn rewards just by eating at Little Pub? Join Little Pub Rewards!
Points can be used in store or online
Points can be used at any location.
Points never expire.
You can track your status online
And sometimes we throw in bonus points just for fun.
Sign Up Here And Start earning Today!