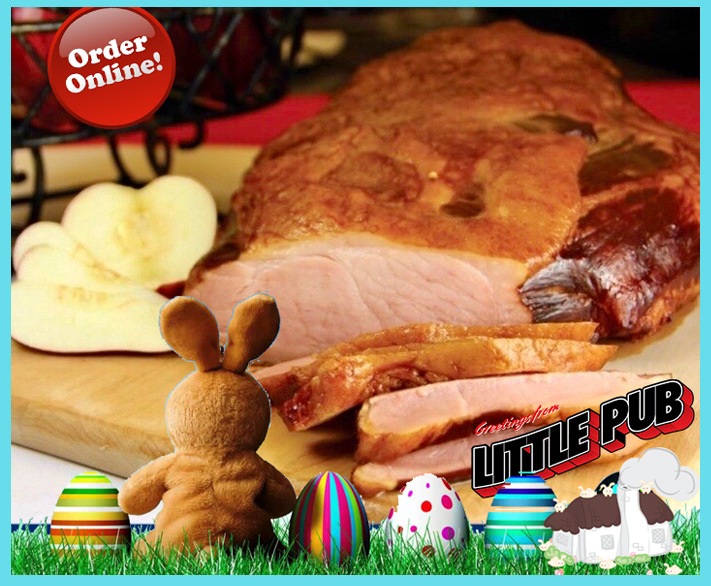 Introducing the Little Pub Easter Basket
Feeds up to six people
Each Little Pub Easter Basket costs $80 and includes
A dozen Little Pub Deviled Eggs
Three pounds of hand carved applewood smoked ham
With your choice of Brown Sugar infused Dijon mustard or Apricot & Grand Marnier glaze
Steamed French beans with garlic butter and slivered almonds
Maple roasted sweet potatoes
A dozen warm baked snowball dinner rolls
Preorder at www.littlepub.com by Thursday for Pick Up Easter Sunday 12PM-5PM.
Delivery available in some locations.
Got Easter Eggs?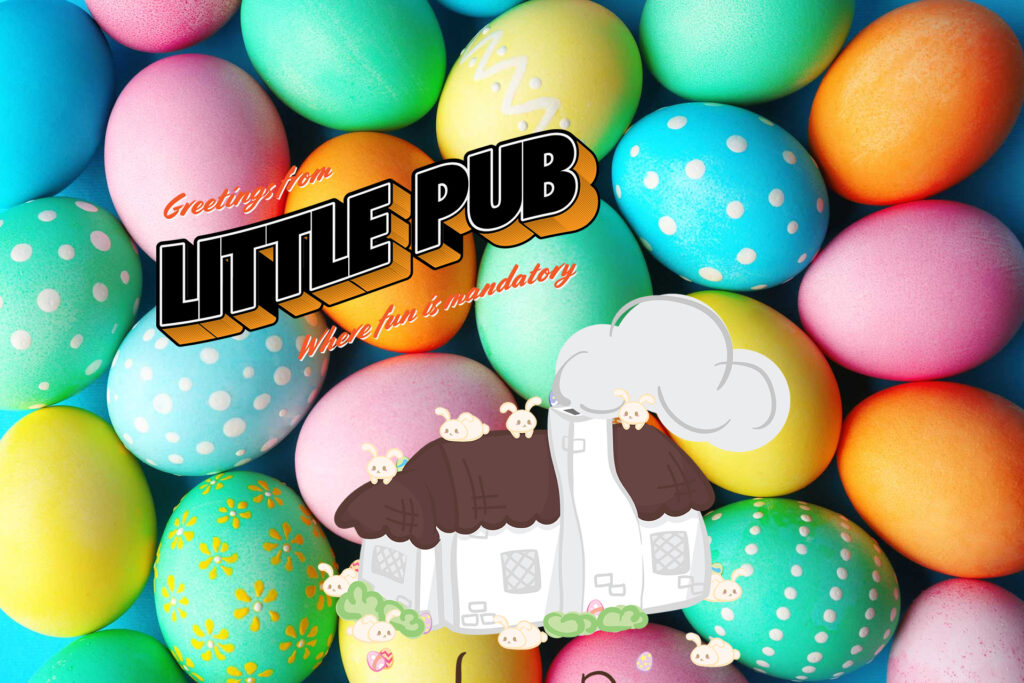 Hit the Little Pub online market any day this week and pick up a Little Pub Easter Egg Kit® for $8. A dozen eggs, some Easter egg dye, and some of basket grass.
Little Pub Easter Eggs: We supply 'em. You dye 'em, and hide 'em.™