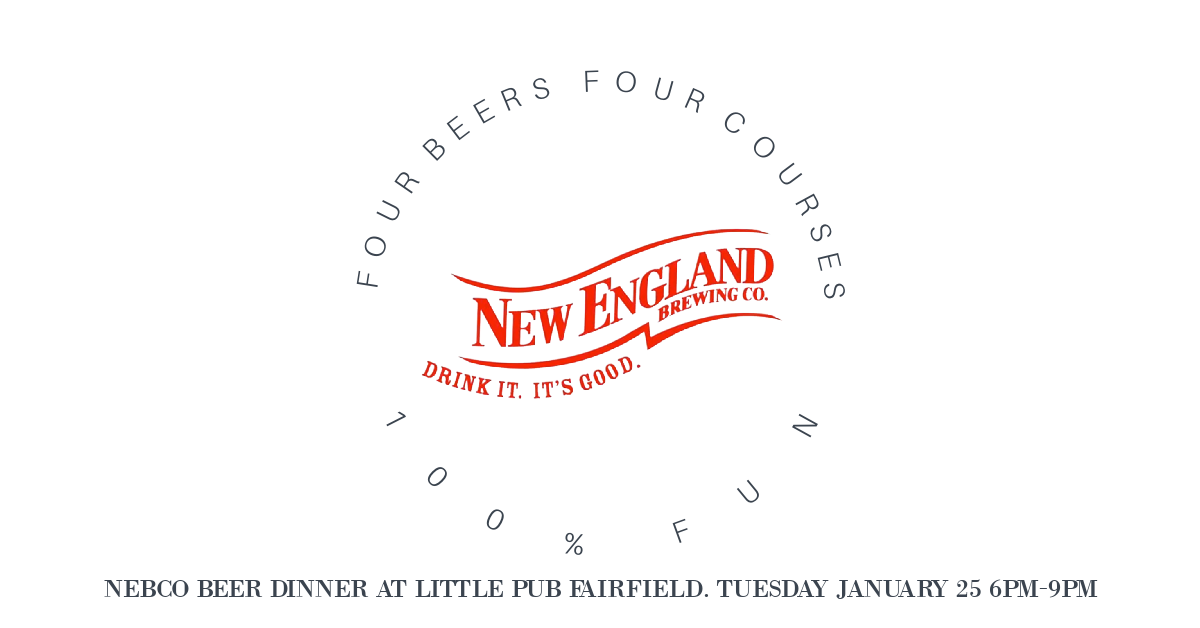 In an attempt to get back to normal- whatever normal is these days- we're excited to share that we've planned a four-course beer dinner with New England Brewing on Tuesday January 25th.
Join us for :

The brand new NEBCO Witbier paired with Nashville hot chicharrons and fried pickles served with a malt vinegar-garlic aioli dip
Some "straight from the bright tank" Fuzzy Baby Ducks IPA paired with blistered shishito pepper goat cheese crostini with a shoyu drizzle
A pin cask of Stegosaurus double IPA double dry hopped with Citra and Mosaic hops and paired with cochinita pibil pork over cilantro rice with smokey chipotle black beans and pickled onion
A bourbon barrel aged Imperial Stout Trooper from the Nebco cellar paired with a Banana Bacon Caramel fried cheesecake dusted with cinnamon sugar just because
All that and commentary on each course from Greg Radawich, Brewer & Director of Brewing Operations.
Four Beers, Four Courses, One Hundred Percent Fun.
Space is limited. Tickets available now at https://www.toasttab.com/little-pub-fairfield/v3