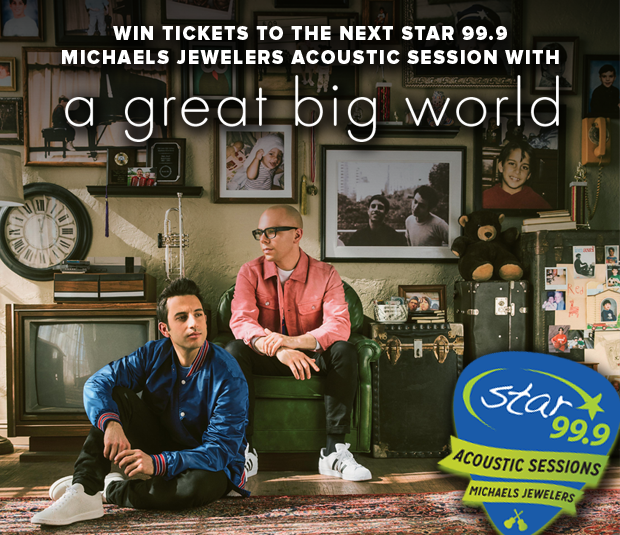 Indie Rock Band a Great Big World is playing at Little Pub Fairfield on July 12. The group is best known for their singles "This Is the New Year"and their international hit "Say Something", particularly after recording it as a duet collaboration with Christina Aguilera.
Watch this to refresh your memory
https://www.youtube.com/watch?v=VVgixOjGhVU
then after you're done crying hit the link below to win tickets to Great Big World at Little Pub Thursday July 12.