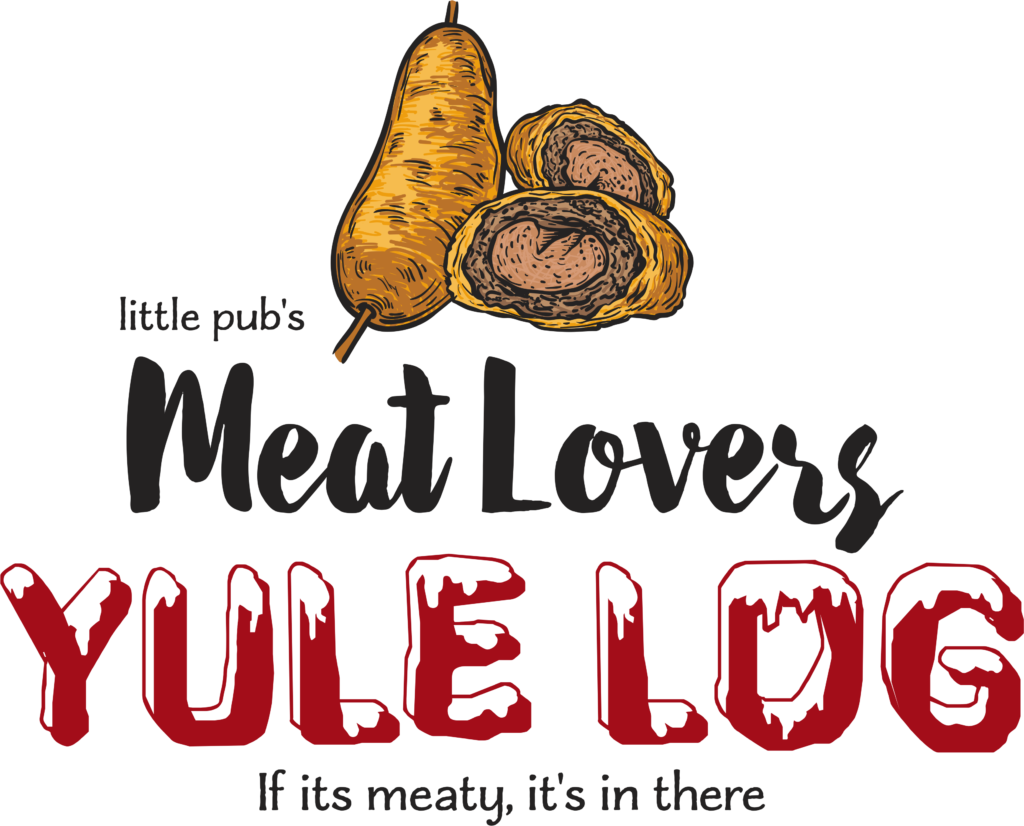 They said it couldn't be done.
Or maybe they said it shouldn't be done.
But we did it anyway. Again.
Behold the awesome might and power of The Amazing Little Pub Meat Lovers Yule Log.
We deep fry a bacon wrapped, cheddar stuffed Hummel hot dog.
Then we wrap that in a burger and grill it to perfection.
Then we batter that with cornmeal batter and deep fry it again.
Coming this December to a Little Pub near you.