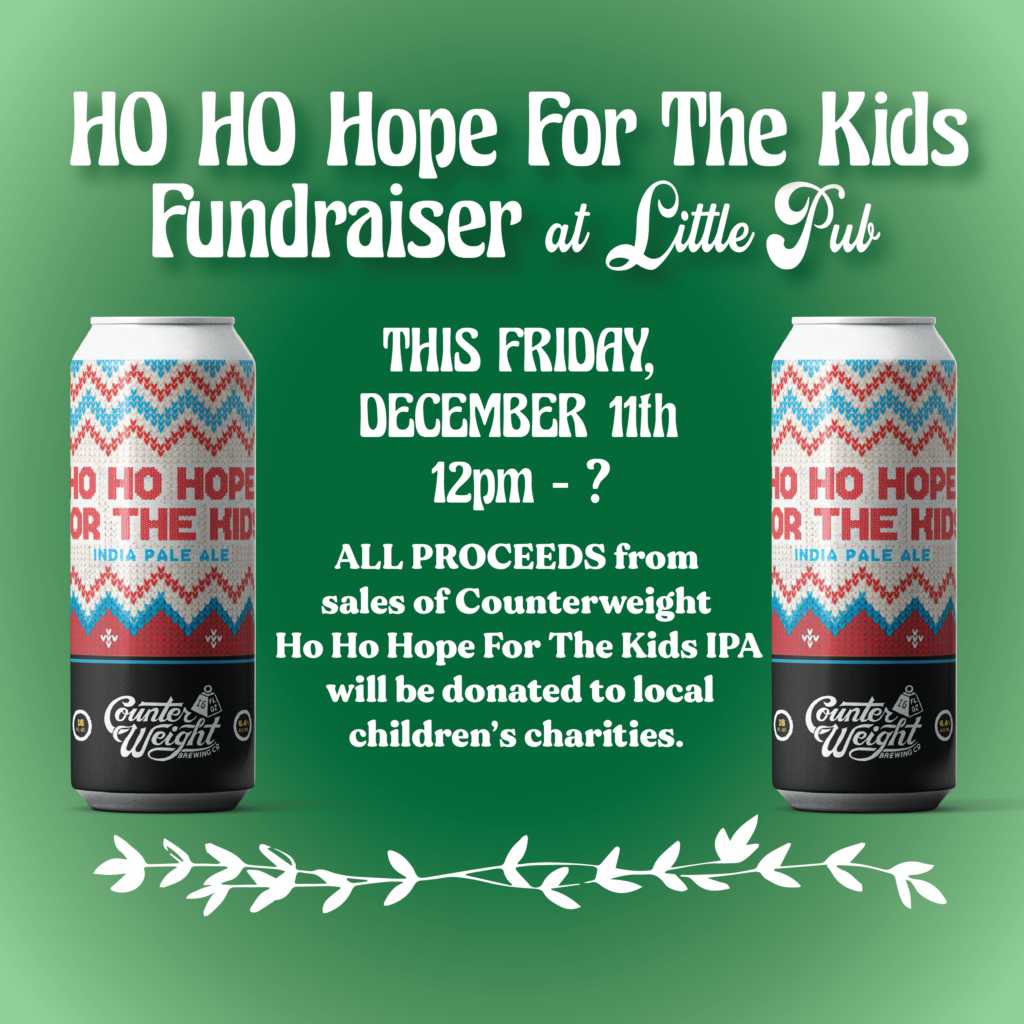 This year, Counterweight Brewing donated proceeds from their Ho Ho Hope for the Kids IPA to Children in Placement in New Haven and Hartford Children's Hospital.
Ho Ho Hope for The Kids IPA is typically a brewery only release, but we were able to get some kegs so on December 11th we're going to tap Ho Ho Hope for the Kids IPA at all Little Pub locations and we are going to donate the proceeds to local children's charities in the communities we serve.
There is no easier way to support those in need. Stop in, have a beer, or get a growler to go. And if you think of it, bring an unwrapped toy for our Toys for Tots collection boxes. It may not seem like the holidays this year, but it is. And the kids are counting on us.