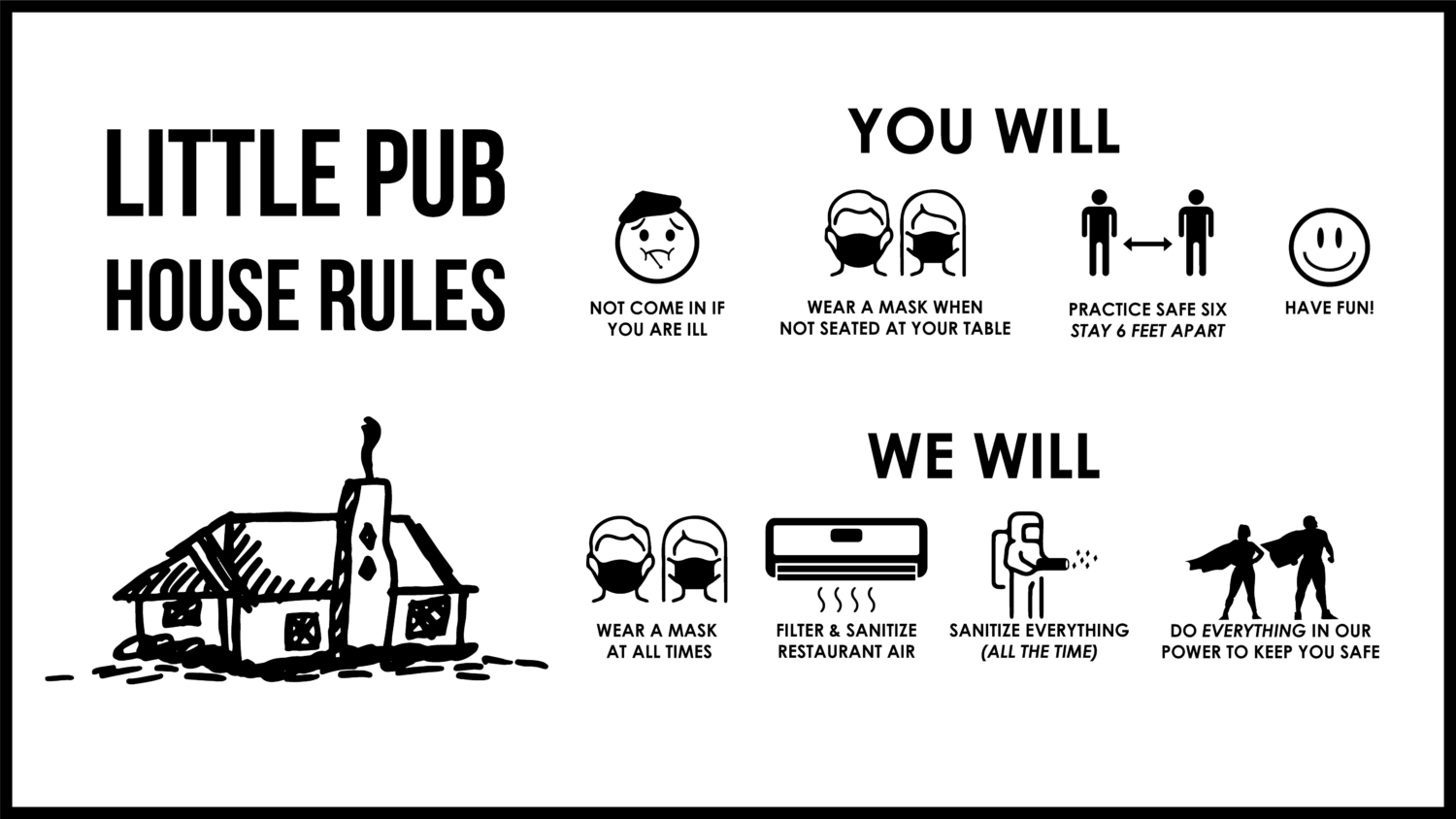 Here at Little Pub, we keep the safety of our guests and crew a primary focus. You can rest assured that we are taking all necessary steps to ensure the health and wellbeing of every person who dines or works at Little Pub.  
All staff is masked and all tables are sanitized between guests. All tables are either six feet apart or separated by impermeable barriers.
We have touch free menus and offer pay at the table options.
All public areas treated regularly with Filtashield, a contact surface biocide that traps and kills 99.9% of surface pathogens for 30 days.
All locations operate Global Plasma Solutions Bipolar air purifiers to filter all interior air and trap and kill 99.9% of airborne pathogens, including Coronavirus.  These are the same Bipolar air purifiers used in Hospitals and Schools across the Northeast, including Boston Children Hospital and Greens Farms Academy.  
Its all very technical but you can review the Global Plasma Solutions Bipolar data with these documents.
You can feel confident that dining at Little Pub is safe and secure. 
Little Pub has been held up as a model of "how to operate" during COVID-19 by consistently going above and beyond what is required by policy. 
We worry so you don't have to.
Come see us. We'd let our grandma eat here.