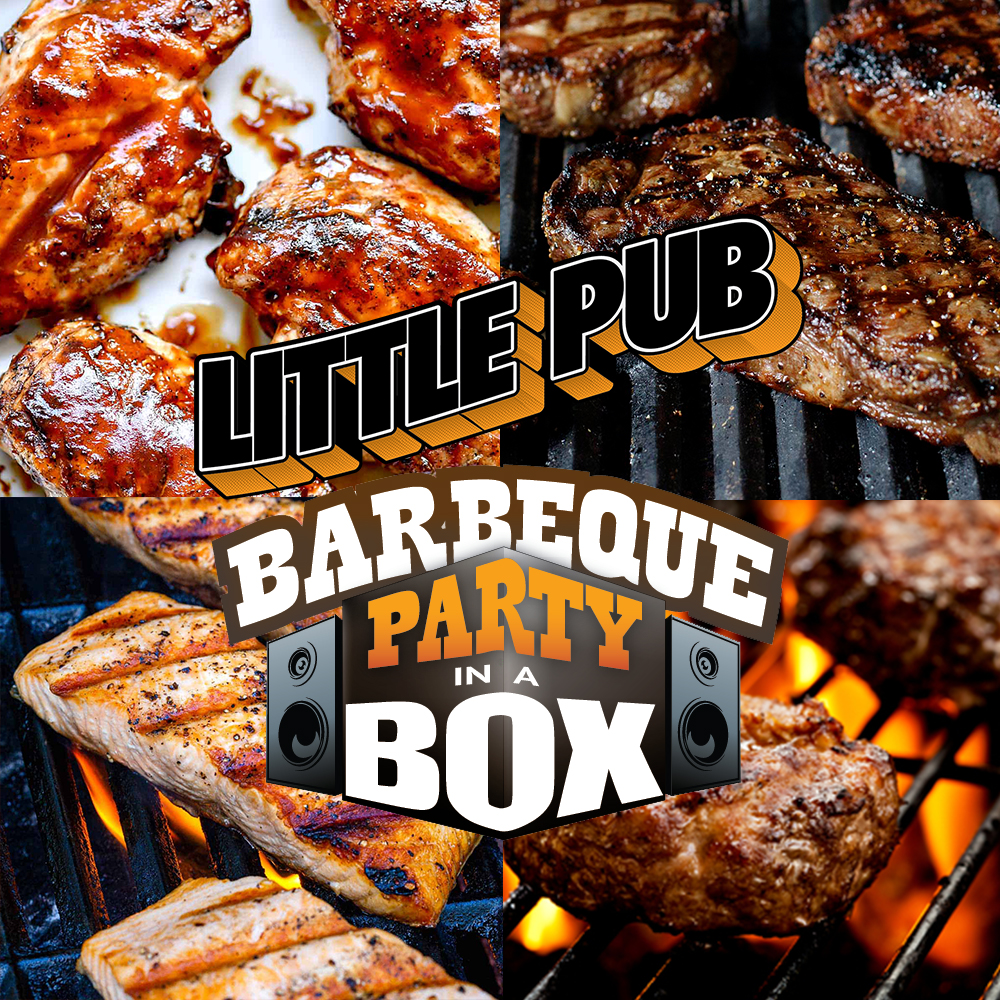 Planning a cookout Memorial Day Weekend?
Little Pub's BBQ In A Box™ might be just the the ticket.
Each Cook Out Kit™ Contains
8 4oz Angus Beef Hamburger Patties
6 Hummel Brothers Hot Dogs
6 NY Bakery Hard Rolls
6 Brioche Hot Dog Buns
5 ears of Corn on the Cob
A Quart of our Homemade Potato Salad or Coleslaw
A 12oz pound cake with strawberries and whipped cream
Then you can add whatever you like from our BBQ Supply House: steaks, chicken, salmon, mahi, mahi, Beyond Burgers, wraps, bread, sliced cheese, lettuce, tomato, onion, avocados, mustard, ketchup, potato salads, chips, dips, soft drinks, beers, wines, sangria, margaritas, mixers, limes, lemons, etc, all available to order online for curbside pickup at your convenience (or delivery within a certain radius).
Little Pub BBQ In A Box™ Because You Deserve It®
Pre-Order for Sunday or Monday pick up at www.littlepub.com