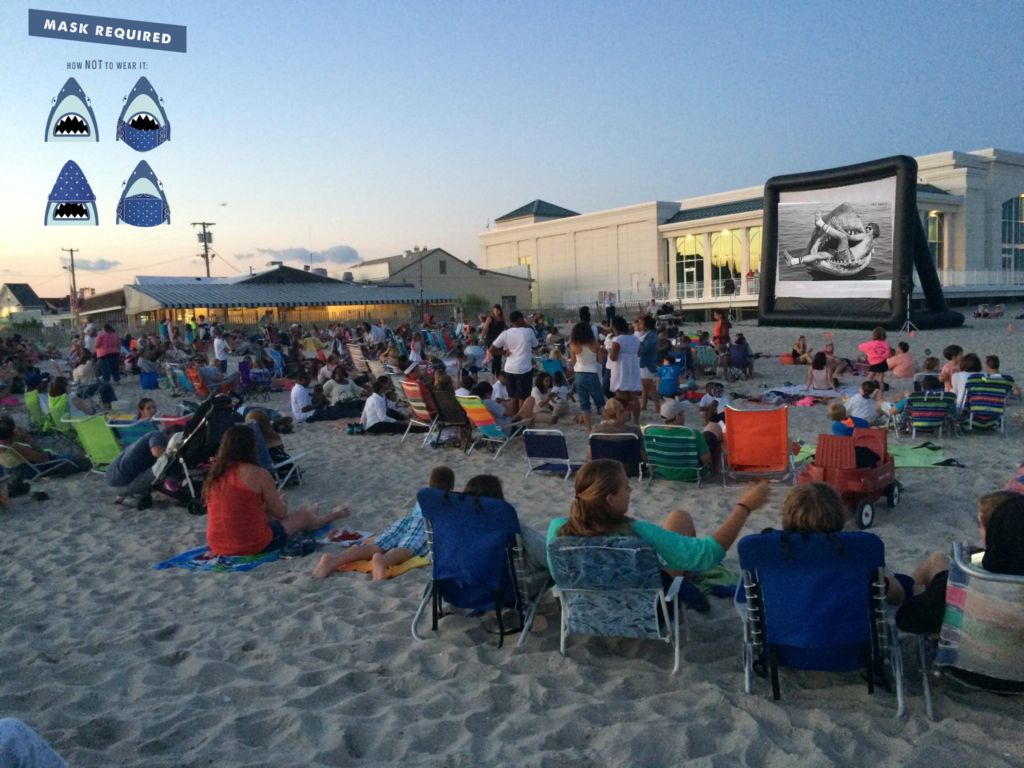 JAWS at the Beach
Friday September 25th 7-9:30 PM
60 Beach Road
Point No Point, CT 06615
Join us for a socially distanced beachside showing of the movie that made an entire generation afraid of the water. Adult attendees get a ½ bottle of wine and a bag of gourmet popcorn. Children get a soft drink or juice and a bag of gourmet popcorn.
We have designated 25 zones that can hold four people. Seating is limited to 100 people.
You will have your own seating zone.
You need to bring beach chairs and blankets.
Masks are required when entering or leaving your seating zone.
Bring a towel and join us for a special after movie moonlight swim.