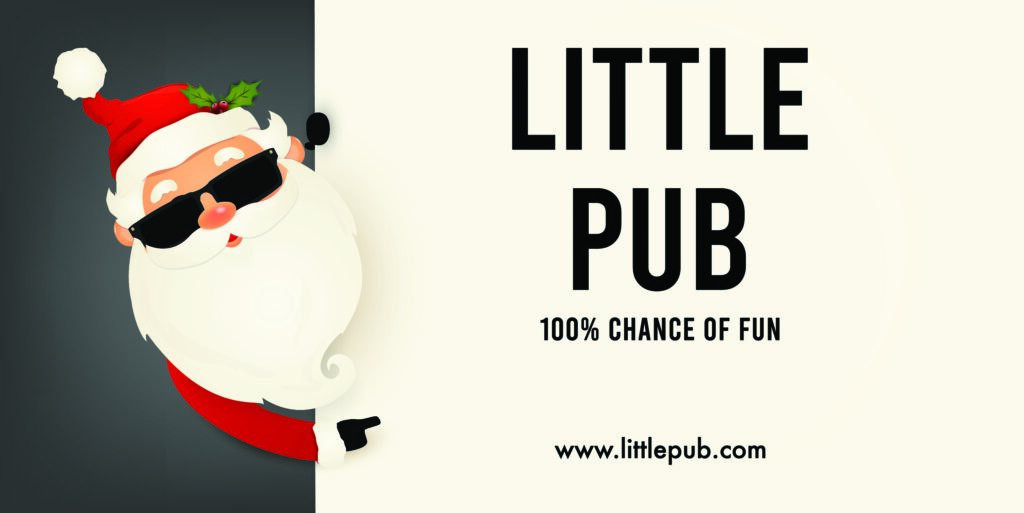 It may have snuck up on you, but yes, they are having a Christmas this year.
Only 4 more shopping days until Christmas.
Only 3 more shipping days on Amazon.
Only 2 more days before you panic and go to CVS for gifts.
But there's no need to panic.
Consider a Little Pub Gift Card.
Cards can be purchased in any amount
Cards can be used in store or online at any location.
They never expire.
Can't come in?
E-Gift Cards can easily be used for to go orders on www.littlepub.com
You don't have to wrap them.
You don't have to mail them.
You can't lose them.
No one even has to touch them.
Order Little Pub eGift Cards Here
For people who like actual cards we also have fun plastic gift cards.
You can come in and get those or order online from
QuickGifts- https://onelink.quickgifts.com/merchant/little-pub/
Or, of course, Amazon: https://www.amazon.com/dp/B00GZAMD8G/ref=cm_sw_em_r_mt_dp_wyj4Fb2PV5CDE