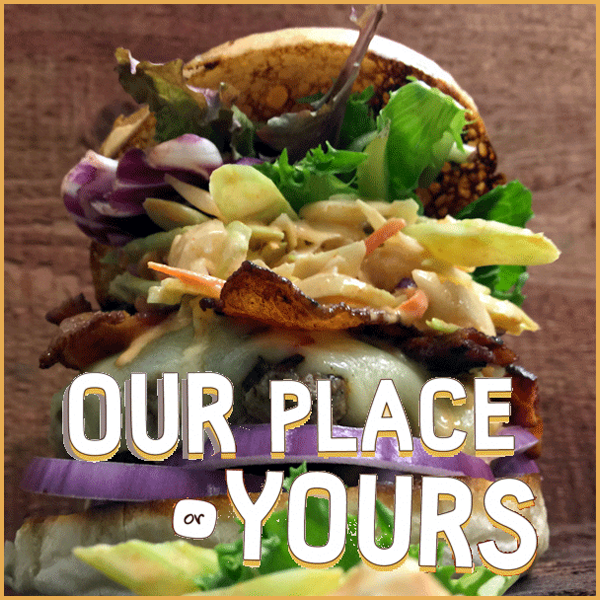 DipSticks®
Creamy spinach dip tucked inside crispy egg roll wrappers
or
Spicy buffalo chicken dip tucked inside crunchy egg roll wrappers.
Moules Frites
Steamed PEI mussels in a white wine gorgonzola butter sauce. Served with a side of frites (aka French fries)
PepperJackStack Burger
Fresh ground, hand packed angus beef topped with smoked bacon, melting pepperjack, buffalo sauce, crunchy fried tortilla strips, field greens, red onion, and our outrageous creamy bleu cheese-red onion-celery slaw
Our Place Or Yours!