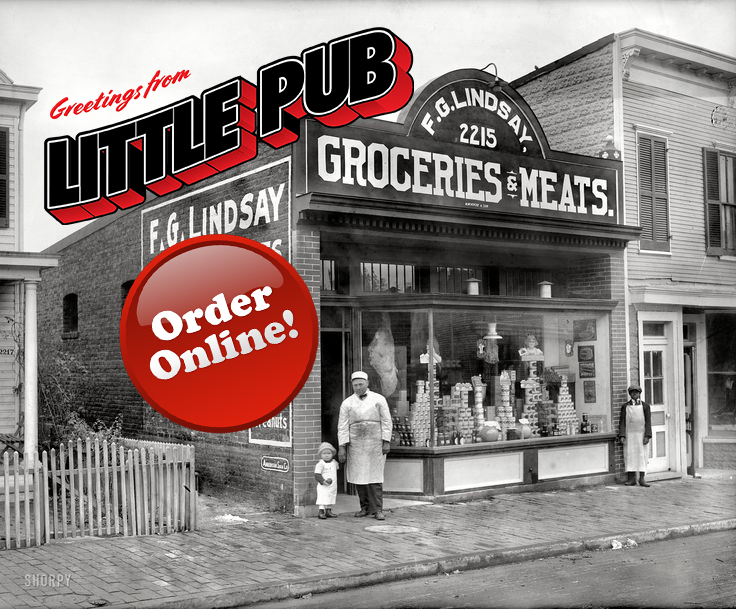 Little Pub is now operating the Little Pub Markets offering Steaks, Chicken, Beyond Burgers, Bread, Dairy, Eggs, Fruits, Vegetables, Snacks, Paper Products, Soft Drinks, Beer, Wine, Guacamole, basically everything you need but really don't want to go into the grocery store to get.

Open every day 12-5.
What's showing in stock is in stock.
Browse, shop, order, and pay online.
Then drive on over.
We'll bring it out to your car.
No appointment necessary.
Couldn't be easier.
Shop online with the links below
Little Pub Direct®
Little Pub Greenwich (203)-717-1147
Little Pub Old Saybrook (860)-339-5591
Little Pub Wilton (203)-762-1122
Little Pub Fairfield (203)-612-4567
Little Pub Stratford (203)-612-7523