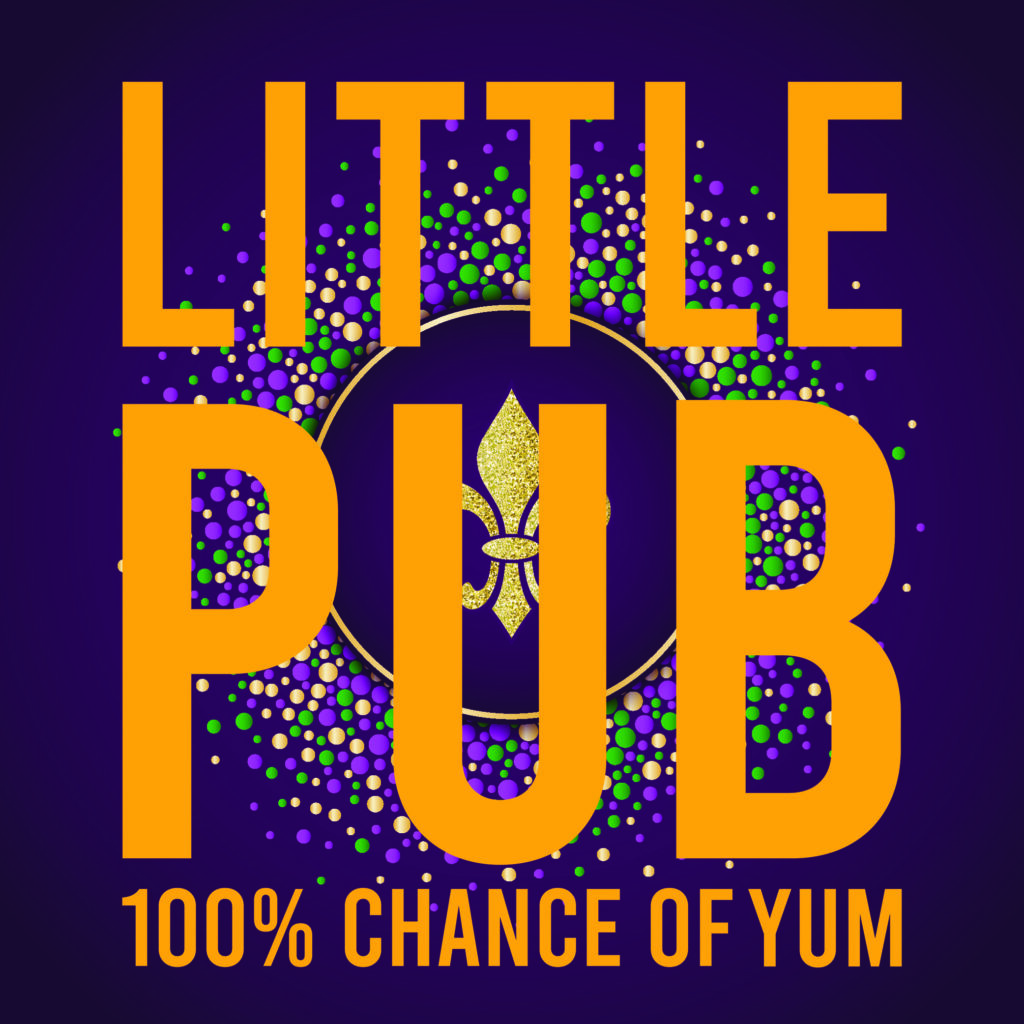 Come to Little Pub on Fat Tuesday February 16th 2021 for these Mardis Gras Specials
10 Creole Dragons
Crunchy fried shrimp tossed in Sriracha spiked remoulade and served on a bed of broccoli slaw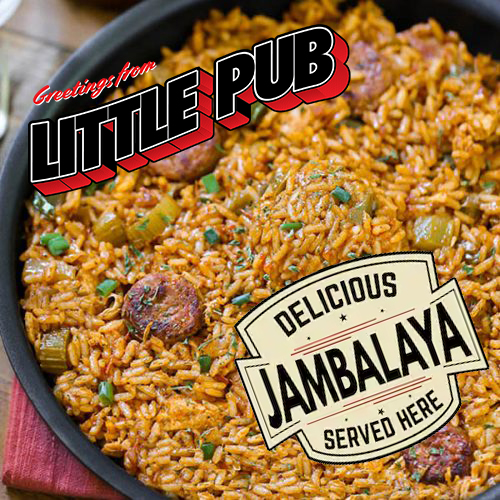 Little Pub Jambalaya
A rich stew of smoked chicken, andouille sausage, and grilled shrimp served over pile of Creole "dirty rice" loaded with red beans
Jambalaya Burrito
Andouille sausage, grilled chicken, corn, roasted peppers, caramelized onions, cheddar jack, creole rice, and a blazing habañero aioli all wrapped up in a grilled flour tortilla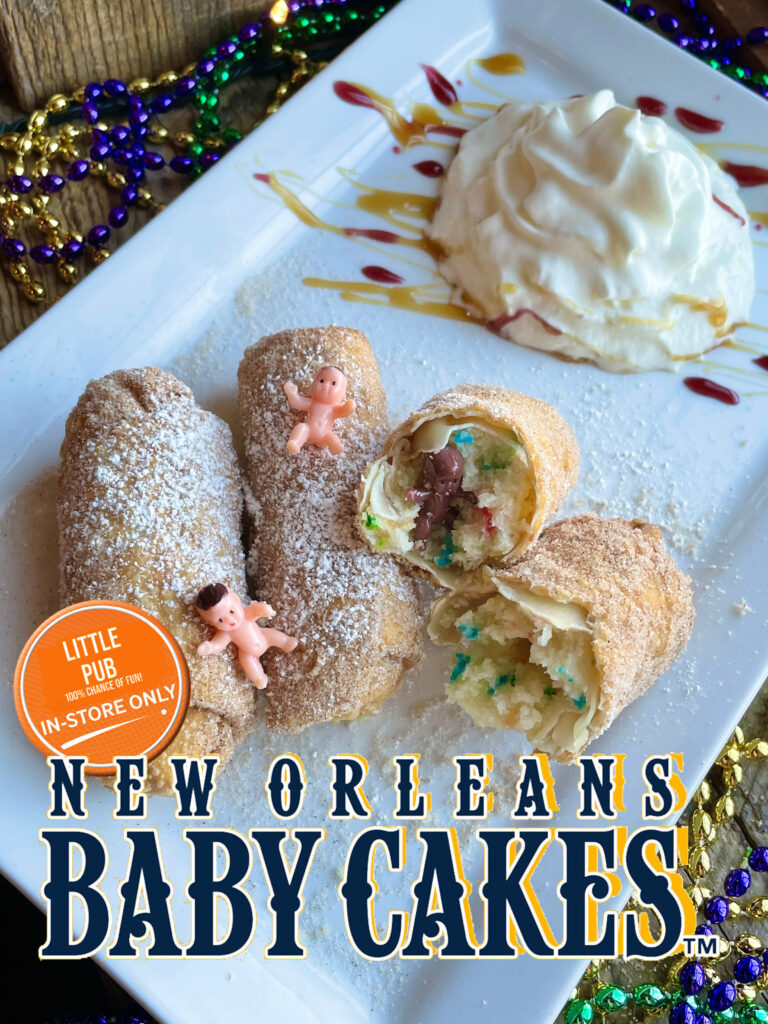 BabyCakes™ – a Funfetti cake filled eggroll dusted with powdered sugar and served with whipped cream. Some BabyCakes™ contain a magical little plastic baby, that, if the legend is correct, will ensure good luck for the rest of the year to the lucky recipient.
(fine print: Little Pub BabyCakes™ contain a small plastic baby that should not be bitten, chewed, or swallowed. Waiver of liability may be required).
And of course, Little Pub Hurricanes!