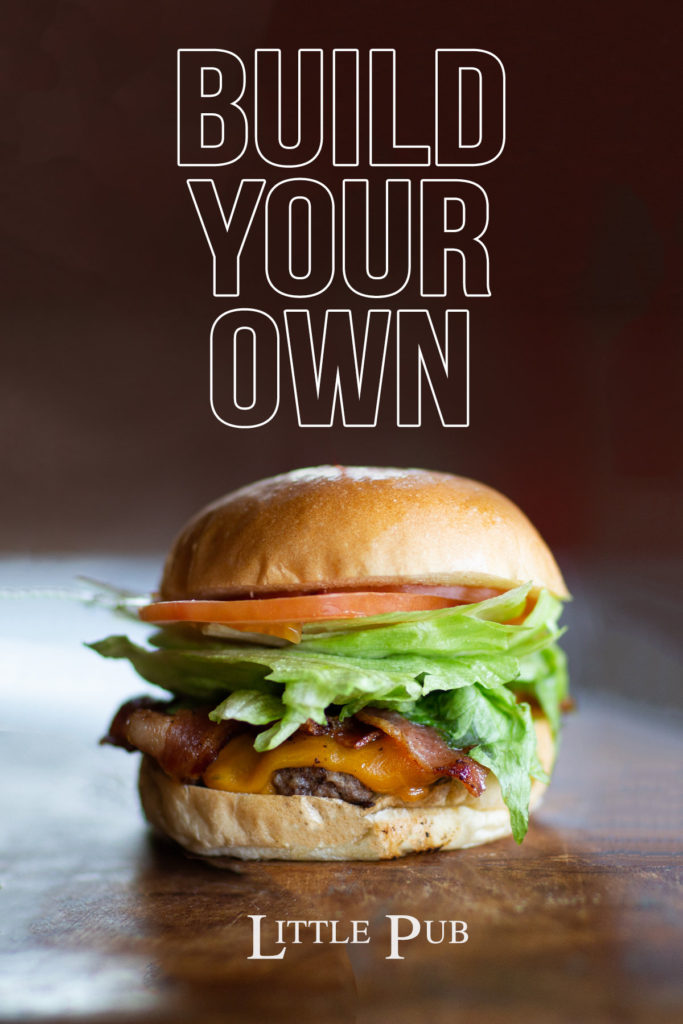 The new Little Pub Build Your Own Burger configuration app is now live.

We've now given you the ability to choose from all options we have in house. Start with a half pound of fresh ground, hand packed Angus beef and go from there. Add bacon, avocado, hot peppers, a fried egg, whatever… it's your burger, do what you want!

Go ahead, take it out for a spin. Visit www.littlepub.com , select your nearest location, and experience the magic of ordering food through the internet.